Current research
My research interests focus on human expertise in optimization-related problems such as industrial planning and scheduling, timetabling, vehicle planning, dispatching or routing. In these domains, I am mainly interested in:
The design of human-machine cooperation: A number of difficulties in the relationship between human and decision support systems (DSS) have been previously stressed (see for instance, in the case of scheduling situations: Cegarra, 2008). I am particularly interested in the complacency problem i.e. experts operators who are aware of a DSS's limits could adopt its proposal without questioning them (Cegarra & Hoc, in press).
Individual differences in strategies: In Cognitive Ergonomics, individual differences have mainly been interpreted as expertise effects (e.g., Cegarra & Hoc, 2006). I also attempt to go beyond this traditional approach, referring to the notion of cognitive styles (Cegarra & Hoc, 2006).
Contracts and projects
HOPS is a research network aiming at increasing knowledge required for improving human performance in industrial planning, scheduling, and control (PSC). HOPS stands for Human and Organizational factors in industrial Planning, Scheduling, and Control and is supported by COST, the European Cooperation in the field of Scientific and Technical research.
I did coordinate an activity about task allocation and was a member of another about acceptance of support systems.

I-desme project aims to develop a framework process for the interdisciplinary design and implementation of production scheduling Decision Support Systems (DSS) in Cypriot Small to Medium Enterprises (SMEs).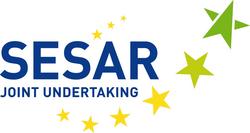 I contribute to the SESAR project on WP4 – En-Route Operations. It aims at facilitating a pivotal change in the management of En-Route traffic, and by enabling a much more efficient management of air traffic control

Current Phd students
Caroline Martin Topic: "Analysis of Mental Workload during En-route Air Traffic Control" (2010-)
Coralie Giavarini Topic: "Cognitive control, a psychophysiological approach in light aviation" (2012-)
Koosha Khademi Topic: "Decision-making in transportation planning" (2012-)
Gilles Devreux Topic: "Collective decision-making in operating rooms: design of a 'serious game'" (2012-)
Bérangère Hittinger Topic: "Cooperative activities during vehicle planning and regulation" (2010-)
Past Phd students
Bernat Gacias Topic: "An interdisciplinary approach for vehicle routing problem decision support system" (2007-2010). Currently in a post-doctoral position at Ecole des Ponts ParisTech (Best PhD thesis Award from the GdR Macs)